Ham United Group
HUG works for a sustainable future in our community
We are a non-political, community interest company.
We work as a umbrella organisation that supports projects and groups that wish to improve the enviroment and the quality of life for the people in Ham and Petersham.
Want to help?
Volenteering is a great way to make new friends and learn new skills.
More hands are always welcome!
If you have an idea for a project or a group that you would like to start, please contact us to discuss it.
"Never doubt that a small group of thoughtful, committed citizens can change the world. Indeed, it is the only thing that ever has." Margaret Mead cultural anthropologist
Our history
HUG was founded in 2006 by a group of people passionate about their local community and the environment passionate people back in 2006.
Our first project was the Ashburnham Road Community Mosaic.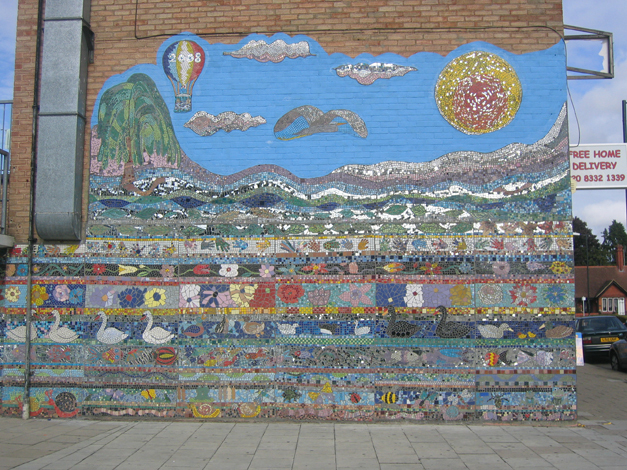 Completing the mosaic took over a year working with 600 adult volunteers and nearly 300 school children from the local library, primary and secondary schools, youth clubs and day centres. Made on mesh and then concreted directly to the wall the mosaic was based on the flora and fauna of the local area with each section being designed by the volunteers.
Our next project was the Library garden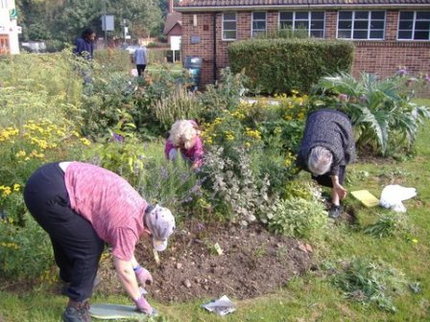 Today we have a wider circle of volunteers and participants in different projects and groups that you can see above.
And please see our event calander to for upcoming events.
See this vidoe, how it all started .....
Would you like to know more? Please provide your contact details. Any questions or suggesions? Please add them to the box below.