Books to Deepen Your Practice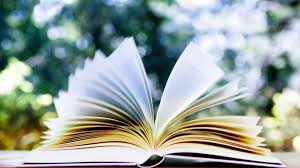 Book list
A
B
Tara Brach,
Radial Acceptance
C
Mark Coleman,
Mace peace with your mind
Pema Chodron
The places that scare you, When things fall apart, Don't bit the hook.
D
E
F
Christina Feldman,
Boundless Heart
Published by Shambhala 2017, a joy and an inspiration and an encouragement to contact the beautiful and the good in amongst all the ups and downs of everyday life. In Boundless Heart, she shows us how to cultivate the four Brahma Viharas: kindness, compassion, joy and equanimity, which can help us towards awakening and liberation. It's a guide book, a practice book and a deeply inspiring and hopeful book.
G
Christopher Germer,
The mindful path to self-compassion
Paul & Coden Gilbert,
Mindful Compassion
H
Rich Hanson,
Buddha's Brain.
Thich Nhat Hanh,
Happiness - This book includes a lot of the basics such as the breath, walking, sitting; but also, the bell, mindful speaking and listening.
The blooming of a Lotus, At home in the world.
I
J
K
L
M
N
Kristin Neff,
Self Compassion
O
Frank Ostaseski,
The five invitations
P
Q
R
S
Sharon Salzberg,
Real Happiness
T
Eckhart Tolle
New Earth, 2nd edition
V
W
Penman D Williams,
Mindfulness: a practical guide to finding peace in a frantic wold
Z
Read anything good? Please email me suggestions to add to the book list info@meditation-ham.org.uk