Be the change you want to see in the world





At Ham Library community space

 
When: Every Monday.
Doors open 7.30pm , come and relax with a cup of tea and give yourself time to settle in.
Meditation starts at 7.45, ends at 9.15 pm.
Cost: This is a free event, but donations of £ 4 are welcome to cover our costs
Where: Ham Library community space. Ham Street, Ham, Richmond upon Thames (west London), TW10 7HR.
Public transport: From Richmond or Kingston; bus 371 to Ashburnham Rd, or bus 65 to Ham Common/Ham gate Avneue and walk along Ham Street towards Ham Library (approx. 5-10mins).
There is no need to have meditatied before.
For the avoidance of doubt, this is neither a therapeutic group nor a stress reduction group. The meetings have a minimum age limit of 16 years and we regret that children cannot be brought to our meetings.
Please note that mindfulness and meditation may not be helpful for people with mental conditions such as paranoia or schizophrenia, and may make such conditions worse. If you have any doubts about this please consult your GP.
Also since one of the aims with the practice is a clear mind, we ask that you abstain from taking non-precription drugs and alcohol that clouds the mind when joining the meditation sessions.
To read more about the mindfulness guideline about sobriety please see this link https://tricycle.org/magazine/the-five-precepts/
The Heart of the Buddhist teaching is to do no harm!
For a long time our modern life has been disconnected from the impact that we have on nature. Fortunately, more and more people are awaking to the fact that we are not separate from nature; in fact, we are very much part of nature and dependent on it.
This autumn, we will focus on The Buddha's teaching that in life there is suffering but also that there is an end to suffering.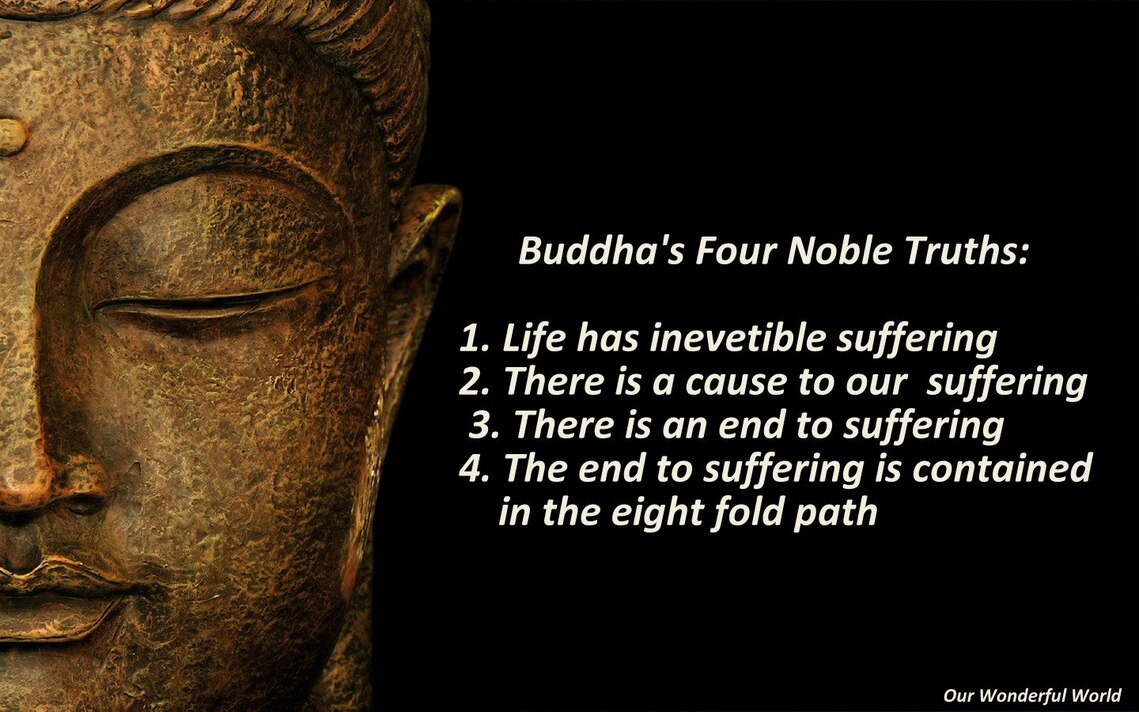 Suffering can be anything from physical pain (toothache), emotional pain (worry, anxiety, anger).
But it can also be that nature and wild life is suffering because to the impact humans have on it.
And how our lifes and well-being get effeced by the increase carbon emission and climate change.

Meditation and Mindfulness is being awake
Being present with our bodies, breaths, feelings and thoughts and noticing what is happening in the present moment.
Sometimes even though we have the best aspirations to be kind and patient, we get overwhelmed our buttons get pushed we fall into old habits of reacting and unmindful comsumtions.
Then we pause and come back to our body and breath and back to the aspiration of doing no harm.
We let our thoughts and actions be guided by kindness and care for a sustainable future for all living beings.
Using the mantras;
May this suffering awaken compassion in me.
May I learn to look at myself with the eyes of understanding and love.
May I learn to look at all living beings with the eyes of understanding and love.
This are some of the steps towards ending of suffering.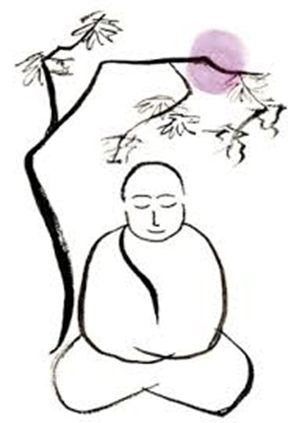 Coming togther and meditating in a group can be
a refuge of peace and a beautiful way to spend time with other people
Practicing breathing and body relaxation can help to still the mind and improve concentration. And help us respond to difficult situations with a clearer mind and more skilful approach.
Part of the evening will consist of a short reading to inspire how we can use mindfulness in our everyday life, to make a difference in the world towards a more peaceful, fairer and sustainable future.
And an opportunity to share your experience in mindful speaking and listening.
The meditation practice is inspired by Buddhist teaching, but people from all spiritual paths or no paths are welcome. The group is run on a drop-in basis, no need to commit or book, just come when you like to practice in a group. And there is no need to have meditated before.
The meditation is facilitated by Sufiyo Andersson,
for more information please email info@meditation-ham.org.uk
And to join our mailing list