The evenings practice
Refuge of peace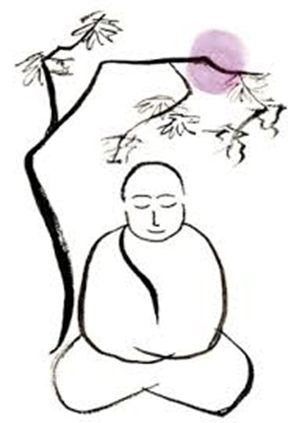 Coming together and meditating in a group can be a refuge of peace and a beautiful way to spend time with other people
Practicing breathing and body relaxation can help to still the mind and improve concentration. And help us respond to difficult situations with a clearer mind and a more skillful approach.
Part of the evening will consist of a short reading to inspire how we can use mindfulness in our everyday life, to make a difference in the world towards a more peaceful, fairer and sustainable future.
And an opportunity to share your experience in mindful speaking and listening.
Every session will follow the same structure.
Guided mindfulness meditation to settle in to the present moment.

Introductions and check in what is your internal weather.

Silent sitting, 15 minutes

Reading from Buddhist or mindfulness teaching, to deepen our understanding about the practice.

Mindful speaking and listening, in sharing our experiences about the meditation.

Guided compassion meditation, loving-kindness,
There are chairs to sit on, but please feel free to bring a cushion or meditation stool if you like.