The evenings practice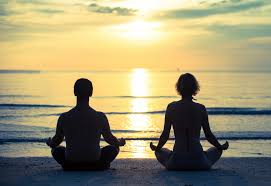 Every session will follow the same structure.
Guided mindfulness meditation to settle in to the present moment.

Introductions and check in what is your internal weather.

Silent sitting, 15 minutes

Reading from Buddhist or mindfulness teaching, to deepen our understanding about the practice.

Mindful speaking and listening, in sharing our experiences about the meditation.

Guided compassion meditation, loving-kindness,
We will be sitting on chairs, but please feel free to bring a cushion or meditation stool if you like.