We launched Good Gardens for Everyone with a lovely summer party on 4th July 2021. This fun, family-friendly event allowed our members and the wider community to learn more about the project.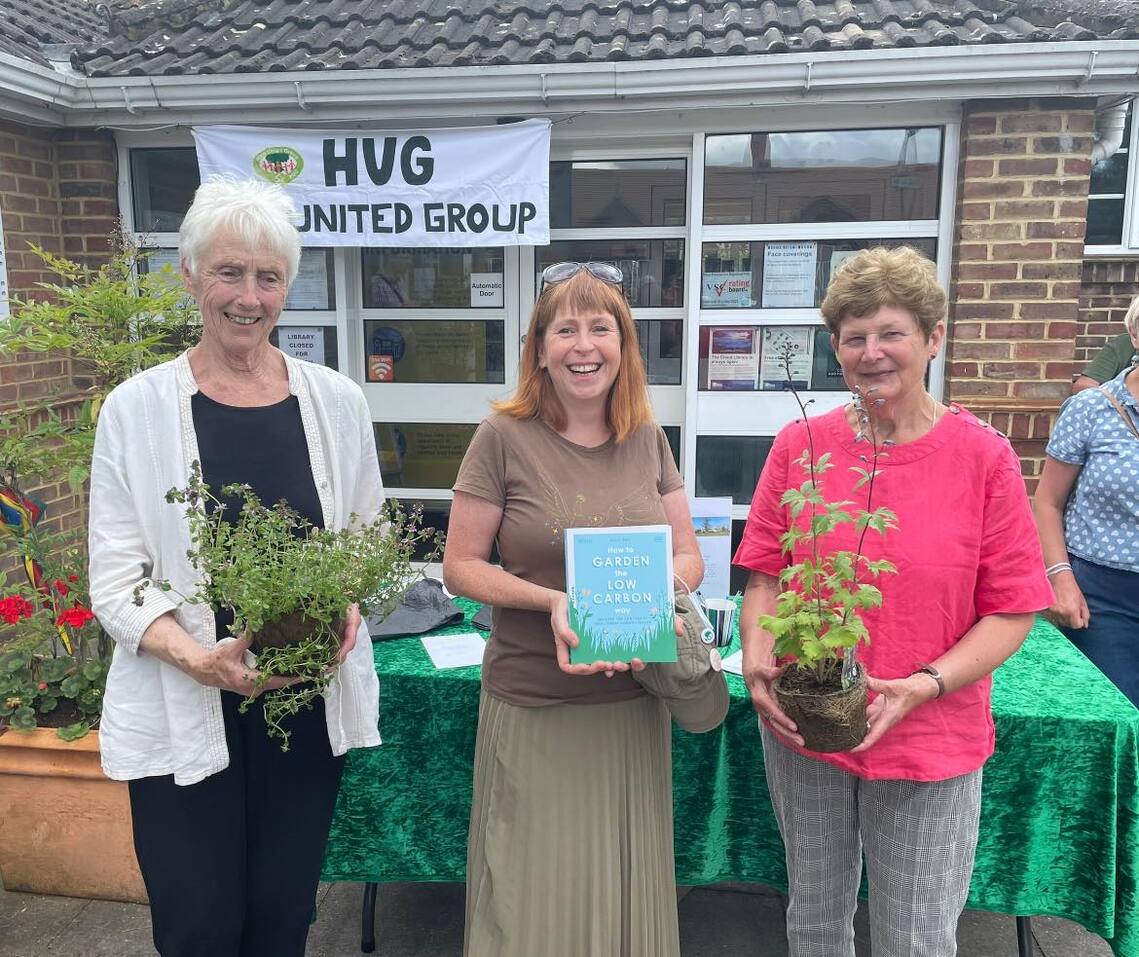 Lucky quiz winners with their prizes - pollinator-friendly plants and a book on low carbon gardening.
Children explored wildlife-friendly features of the Ham library garden with an activity sheet, spotting butterflies, bees, flowering plants, a 'dead hedge', and much more. They also propagated rosemary to nurture on their windowsills at home.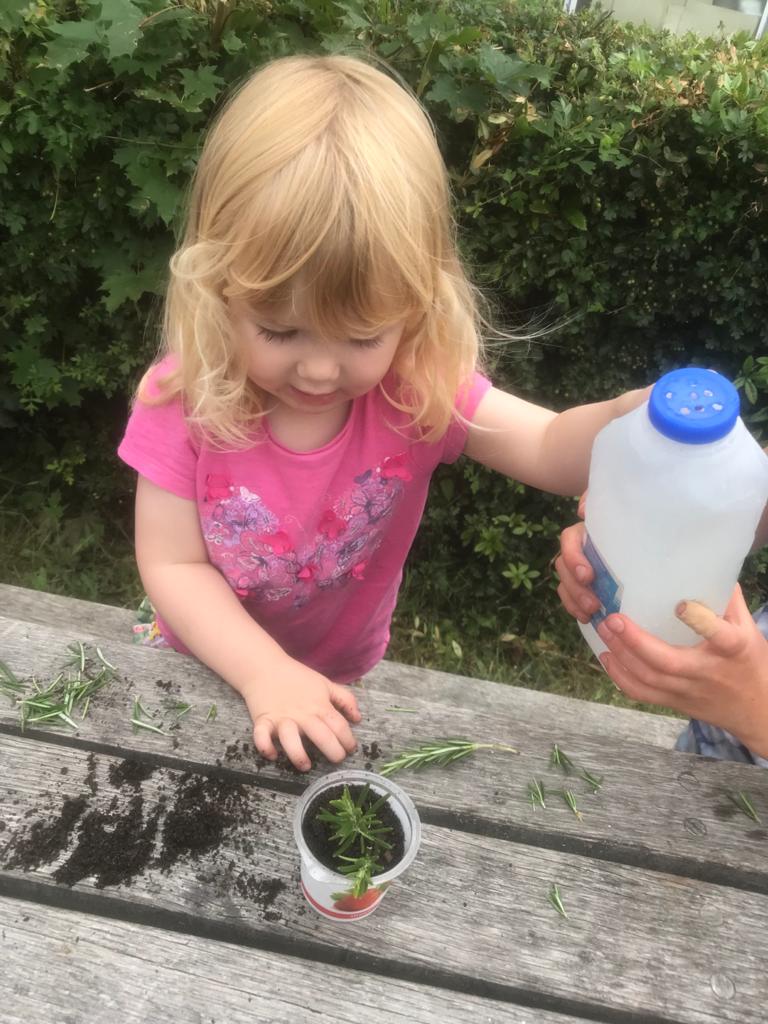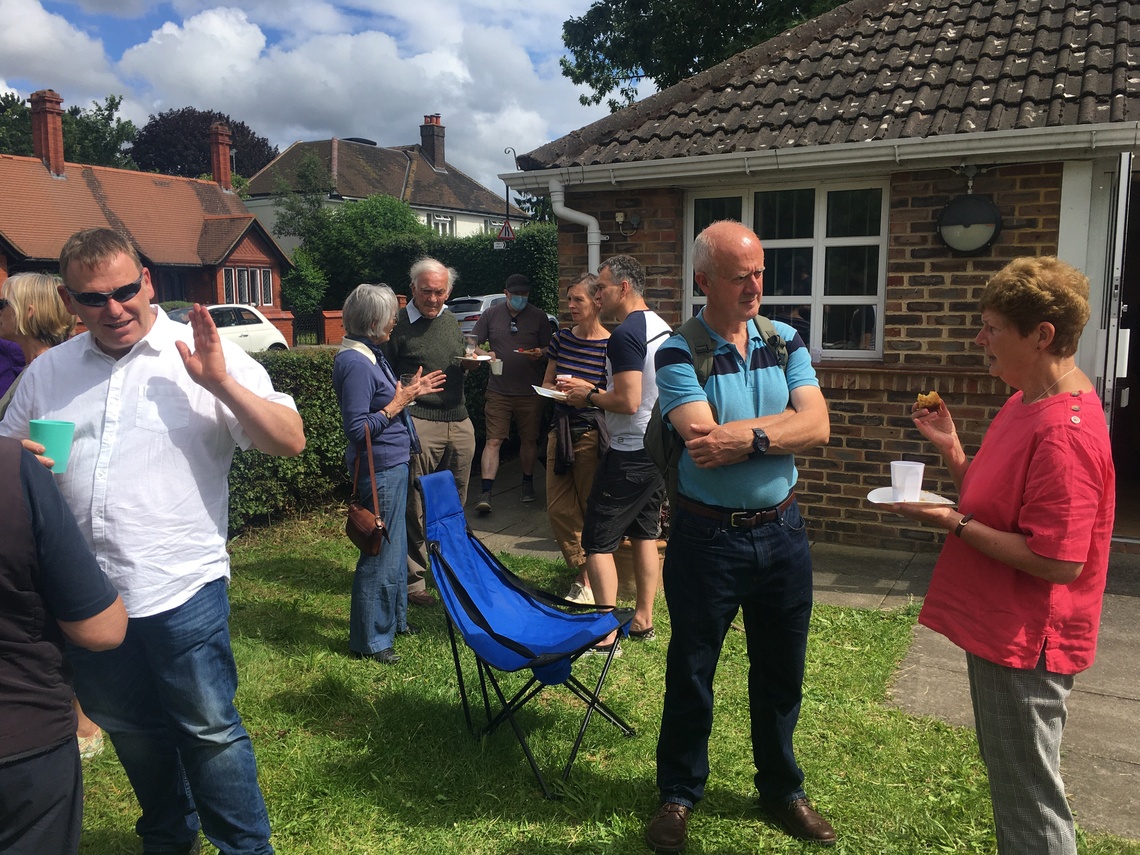 Adults mingled with like-minded people from our community.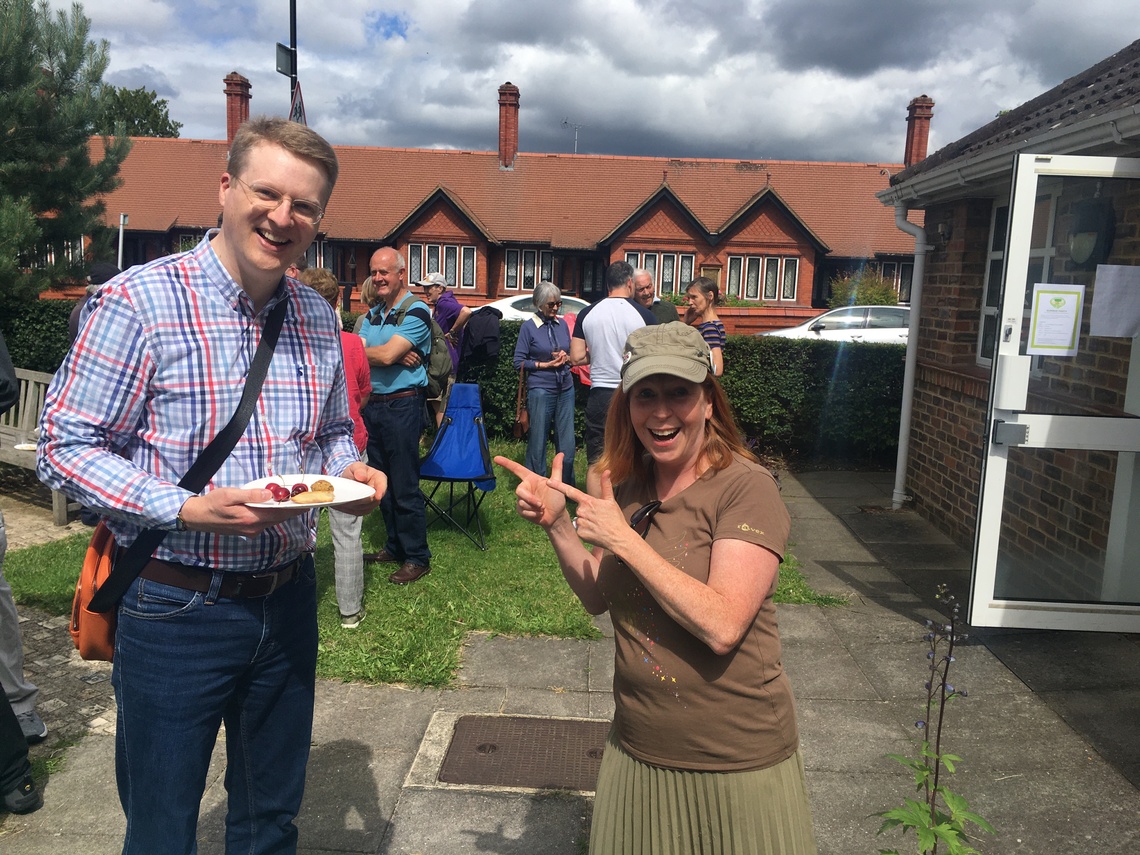 Meeting old friends...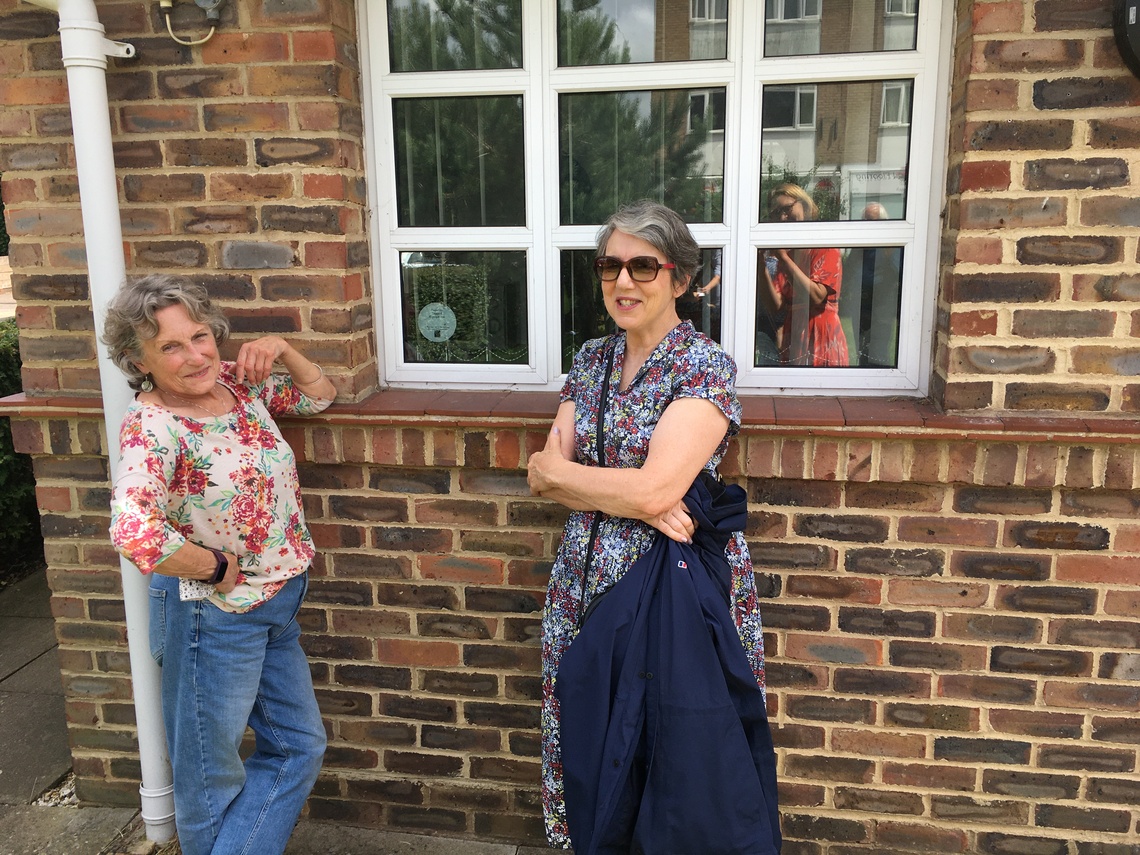 ...and getting to know new people.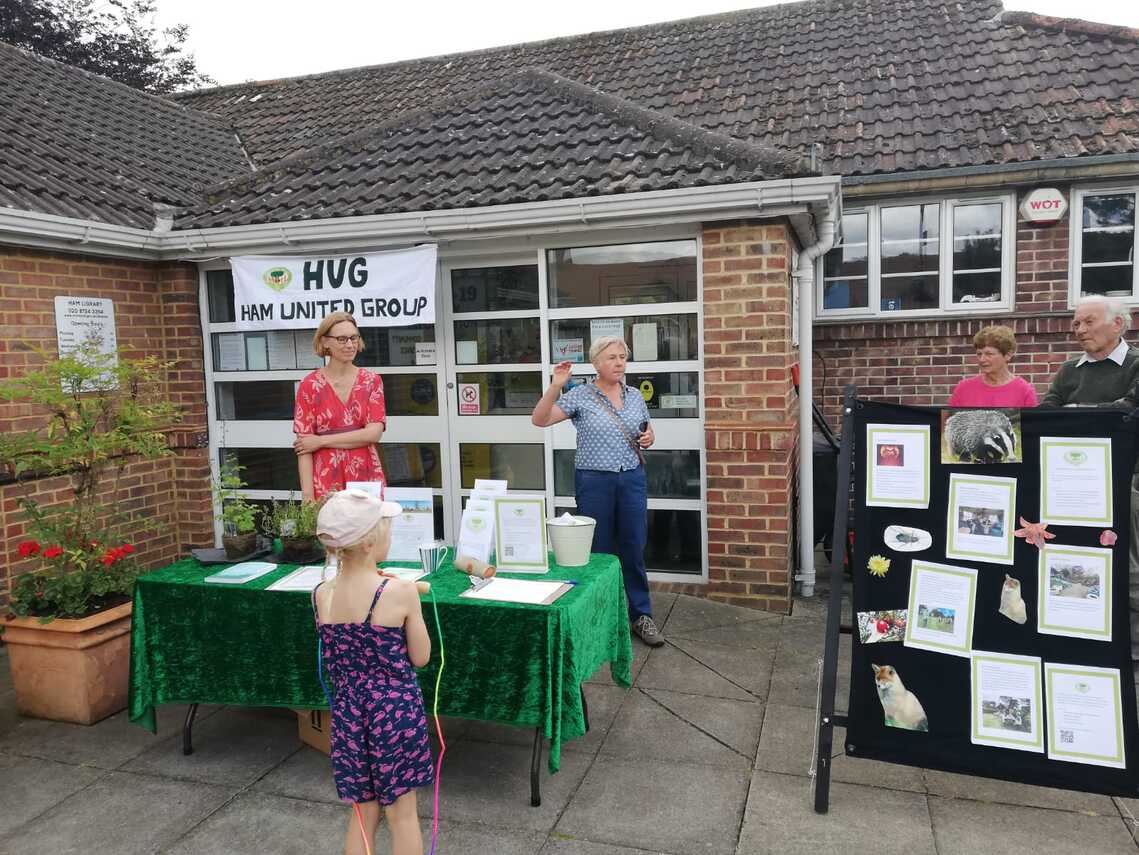 We also bid farewell to our chair, Sufiyo Andersson (middle), who moved back to her native Sweden.
Due to Covid-19 restrictions, we couldn't advertise the event widely beyond our membership. Hopefully, this will change soon. Please subscribe to our newsletter to ensure you hear about all of our events.